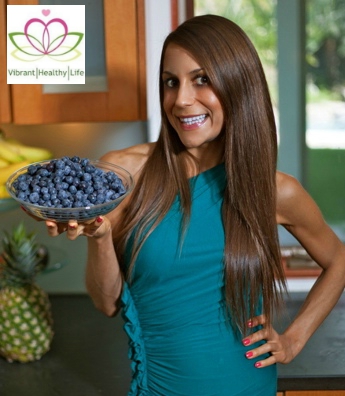 We all have those days where it seems impossible to focus. Here are some simple foods to add to your daily diet to improve your focus, mood and get you ready to conquer.
Brilliant Blueberries. Blueberries contain specific antioxidants that have been shown to increase oxygen to the brain. Blueberries are also packed with Vitamin-C, Vitamin-E and have incredible cancer fighting benefits. Have a cup of blueberries for a mid-morning snack or throw them in your oatmeal.
Sassy Salmon. Salmon is rich in omega-3 fatty acids. Omega-3s have been directly shown to improve your mood, increase your memory and concentration levels. These healthy fats also will reduce your anxiety and stress levels. Not to mention great for your heart health. Have a couple of cut salmon rolls with brown rice for lunch, or go for a delicious steamed salmon entrée.
Wonderful Walnuts. Walnuts have protein, essential fats and B6 – a vitamin that has been shown to increase energy levels. Walnuts also have been shown to increase Serotonin. Serotonin is a chemical in the brain which helps you react to stress better. Don't go too crazy with these nuts; ¼ of a cup is a perfect snack size. They can be a great addition to a salad, or sprinkle some on Greek yogurt for a crunchy munch.
Delicious Dark Chocolate. Indulge in Dark Chocolate for a 3pm pick me up. A great snack size is ¼ of a bar (2-3 small squares.) Dark chocolate is loaded with antioxidants, and stimulates the release of 'feel good' hormones in your brain. The caffeine in dark chocolate will keep you alert without the crash later on.
Cha-Cha Chia it up. Chia seeds are tiny, powerful and nutrient dense. Add a scoop to your AM shake or make a delicious chia seed drink in the afternoon with some almond milk and stevia.
Be selfish and make yourself a priority. Nourish your brain. Once you start fueling your body with the proper nutrition, your focus, concentration and overall productivity will change. Pick one food, incorporate it continuously for a few weeks and see how you feel.
Comments Off

on Fuel up with Foods to Focus by Carina Sohaili